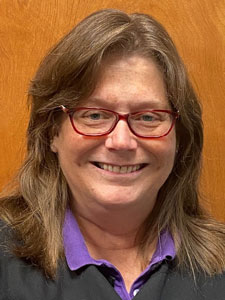 Denise
Office Manager
Hello and welcome to Raleigh Dental! I have been part of the team since 1985 when Dr. Whitley, my brother, and I opened the practice. Over the years, we have built a strong practice by putting the patient first and upmost, starting with each person's first call to our office. I enjoy working with and getting to know each patient, ensuring they have positive experience before, during and after their appointments. I am always here to answer any question they may have, and if I don't know the answer, I know how to get it.
I share my life with three dogs and three cats. I would rescue more if I could! I love supporting my young nephews and nieces in their activities. They're involved with baseball, basketball, dance, and gymnastics, so there's always something happening.
---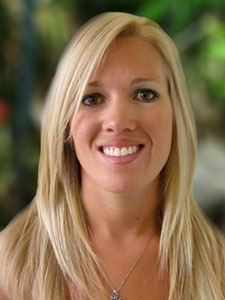 Lindsay
Dental Assistant II
Hi! I started working at Raleigh Dental in 2005, when I first entered the dental field. I'm now a Dental Assistant II and have earned my Bachelor's degree in Business Administration, too. I enjoy spending my days with our wonderful patients, supporting, educating, and encouraging them to take control of their oral health. I assist the doctors, chairside, during procedures. At the same time I talk with our patient about what we're doing. I also help Denise at the front desk, when time allows.
My husband and I just welcomed our first child into the world. My family goes to the beach every chance we get and love spending time with our dogs, too.
---
Miriam
Dental Hygienist
I have been a dental hygienist since I graduated from Phoenix College in 1997. Raleigh Dental has been my work home since 2000. I really enjoy dental hygiene and have not regretted my career choice. I really enjoy the group of people I work with, but most importantly, I enjoy our patients. I find it rewarding guiding them in all aspects of taking care of their teeth, and overall health.
I have been married for 34 years, have a son and daughter, one graduated from UNC Charlotte, and the other attending school there now. I enjoy traveling with my family (or a "girls" only trip), exploring new places, I like going back to Arizona to visit, or Ohio for football games when the chance present itself. My home and yard keep me busy when not at work or on the road. We look forward to seeing you at Raleigh Dental!
---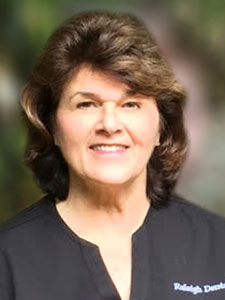 Nancy
Dental Hygienist
Hi and welcome to our office! I've been a dental hygienist for more than 40 years and joined the Raleigh Dental team in 1998. We truly have the most amazing patients: I'm excited you'll be joining our dental family! I'll help you develop great oral health and a smile you love to share. During visits, while I review your dental and overall health, check your mouth for signs of disease, and clean your teeth, I'll teach you. I want you to make healthy decisions and be enthusiastic about caring for your smile.
I've been happily married for more than 40 years. We have two sons and five grandchildren; my dog is our only child at home now. I love to travel and enjoy time with my church family.
---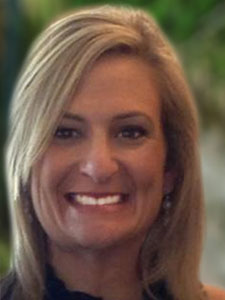 Rachelle
Registered Dental Hygienist
Hello! I'm proud to be part of such a friendly office, where everyone is committed to providing individualized attention to our patients. We have a welcoming environment, where people quickly feel at home. I started working in the field in 1987 and became part of our team in 1994. I'll work with you during your dental hygiene appointments, cleaning your teeth, delivering preventive care, and educating you. I want you to understand the role a healthy mouth plays in overall health and how to keep both in great shape!
When not working, I enjoy time with my husband, three grown children, and extended family. My oldest daughter is married and lives out of the state, my middle daughter lives in Raleigh, and our son, the youngest, is going to NCSU next year. I enjoy working out and volunteering both in and out of my synagogue.
---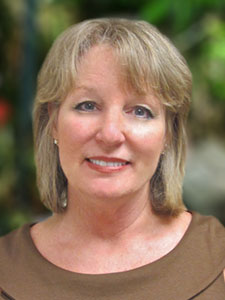 Susan
Dental Assistant II
Welcome to Raleigh Dental! I began my career in dentistry in the 80's and joined our office in 1989 as an assistant to Dr. Whitley. Ours is a positive, friendly practice where we put patients' comfort as our foremost concern. We want to make dentistry a fun, painless experience and to help people become enthusiastic about caring for their smiles.
I've been married since 1976. My husband and I are active members of the North Carolina Donor Association. I enjoy spending time in my yard and garden, watching nature. I also enjoy caring for the many plants and animals I've accumulated over the years. I'm excited to volunteer with a Wake County wildlife rehab organization, working with orphaned baby animals and preparing them to be released back into the wild.
---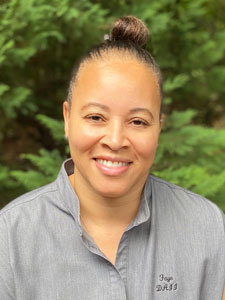 Faye
Dental Assistant II
I have been a Dental Assistant II since 1995, graduating from UNC Dental School's assisting program. I have so enjoyed working with patients over the years. I enjoy talking with patients and learning about them and their life experiences. I joined Raleigh Dental in April 2020 when someone retired, working with them prior to that when they needed coverage. I am lucky and blessed to have found my work family at Raleigh Dental. As a group, we get along well and enjoy helping our patients achieve and keep a healthy dentition.
In my spare time, my husband and I travel a lot in our RV when we have time to travel. Life for us is about living new experiences and making memories to cherish later in life.
---